Stay Dry in Cashiers
Although Jackson County is known for its outdoor beauty and boundless fresh air adventures, the area offers plenty to do on a rainy day with shopping, wellness and culinary activities, and much more.
Stay Dry in Cashiers
Begin your day at Buck's Coffee Café at the Cashiers Crossroads. Buck's cozy neighborhood feel, along with their delicious drinks and food, makes this an easy choice for relaxing on a rainy day. If you'd like to take advantage of the downtime during the dreary weather to get some work done, this local coffee shop offers free Wi-Fi and the perfect environment for focus.
Around lunchtime, head to Cornucopia Restaurant, with a charming, cozy open-air setting with porch dining, or Slab Town Pizza, with a fantastic covered patio and fireplaces to keep you warm and dry. To satisfy your sweet tooth, visit neighboring Crossroads Custard & Cold Brew.
To further your relaxation on a rainy day, Cashiers has you covered with two spas. Treat yourself to the Canyon Spa at Lonesome Valley. The spa is in the restored Caretaker's Cottage overlooking Lonesome Valley's 800 acres and offers a full array of natural body and facial treatments, therapies and products to promote wellness and total relaxation – perfect for a rainy day! Make an appointment by calling (828) 743-0006.
If you're in the mood for shopping, enjoy an upscale shopping experience in the Cashiers area by visiting art galleries, antique shops, gift shops, apparel boutiques, specialty recreational outfitters and consignment stores for all your wants and needs. The Cashiers retail scene is made up of local, independent businesses that offer distinct products and services that reflect the community's unique character.
Looking to get some fresh air, and don't mind the rain? Head to Whitewater Falls, one of the highest waterfalls east of the Rockies at 411-feet, and get a different view of this natural beauty with raindrops falling around you and a more dramatic waterfall experience.
To wind down your rainy day, visit Whiteside Brewing Co. to enjoy "mountain life in a glass" from one of their six main-stay brews or enjoy a delicious dinner at SlopeSide Tavern or The Orchard. Cashiers has become a culinary destination for fine dining dishes, farm-to-table offerings and cosmopolitan country cuisines, so you really can't go wrong with any Cashiers-area restaurants! If you're looking for special occasion dining, Library Kitchen + Bar or Canyon Kitchen make for spectacular culinary experiences (reservations recommended).
For an extensive list of Jackson County's food and drink offerings, visit our website. Check out lodging in Jackson County to rest up for another day of adventure, rain or shine.
Explore the Great Indoors in Sylva and Dillsboro
Start the morning in the perfect cozy breakfast spot at The Coffee Shop, known for its home-style cuisine and a steady crowd of locals and regulars, or at City Lights Café, specializing in crepes and vegan dishes in an eclectic space.
Visit Sylva's historic Jackson County Courthouse, one of the most photographed buildings in North Carolina. The stunning building is home to a 26,000-square-foot library, and also houses the Jackson County Genealogical Society's office and reference library, as well as the Jackson County Historical Association's museum.
Head to Dillsboro to explore the shops of the area's incredibly talented pottery artisans. Dogwood Crafters is a great way view and purchase the creations of over 100 artists. Find a full list of potters and crafters to visit along the way here. A trip to North Carolina isn't complete without some satisfying BBQ, and Haywood Smokehouse in Dillsboro serves up quality meats, comfort food sides and house-made sauces that are sure to make your mouth water. Other delicious options include Foragers Canteen, Kostas Express Restaurant, and The Well House. Visitors can find additional dining options here.
If you're in the museum mood, ecological, artistic and environmental marvel, the Jackson County Green Energy Park, is a fantastic option. Situated on an old landfill that now harnesses the methane to create energy, the Green Energy Park uses that renewable energy as fuel for glassblowing studios, blacksmith forges and pottery kilns and is the only art studios powered by renewable energy in the world. They also have a beautiful art gallery that hosts the exceptional pieces by artists that work at the Green Energy Park. If you're interested in taking one of their excellent classes or a tour, be sure to check their schedule online and call their office to register.
Find an incredible piece of history at Judaculla Rock, which features petroglyphs etched into the surface from Native Americans thousands of years ago. Although you'll have to step outside to view this phenomenon, the symbols are known to show better in the rain.
Another great option is the Mountain Heritage Center at Western Carolina University. The center is a regional resource for education and research that aims to celebrate the people, and the natural and cultural heritage of the Southern Appalachians. Check their calendar for event dates and times, and check their website for a complete list of current exhibits. The WCU Fine Arts Museum is a treat for culture lovers, rain or shine, with an impressive, high-quality art collection with over 1,200 works on display, along with theatrical performances. Art aficionados can find even more stops for their rainy day here.
Head back to neighboring Sylva where there are several locally-owned shops to visit along Main Street. Browse the shelves of the three local bookstores, which offer rare, used and new reads. At the City Lights Bookstore, located above the City Lights Café, find a quiet corner to enjoy a good book and relax. If you're craving a caffeine boost, visit White Moon Café and enjoy one of their delicious coffees or lattes. Watch the rain roll in while sampling authentic Jackson County brews in Sylva. Breweries lining Sylva's downtown area include Innovation Brewing, Lazy Hiker Brewing Company Taproom, Nantahala Brewing Company Sylva Outpost, and Balsam Falls Brewing Co. These local breweries offer a taste of Jackson County while escaping a dreary day in the mountains and are all located in a convenient one-mile strip. Bounce from brewery to brewery, and dodge the rain. Head to downtown Dillsboro to try Innovation's second location, Innovation Station. With 32 taps that include local ciders, wine, ginger ale, and beer, Innovation Station serves as a beer aging facility, pilot brewhouse, and taproom.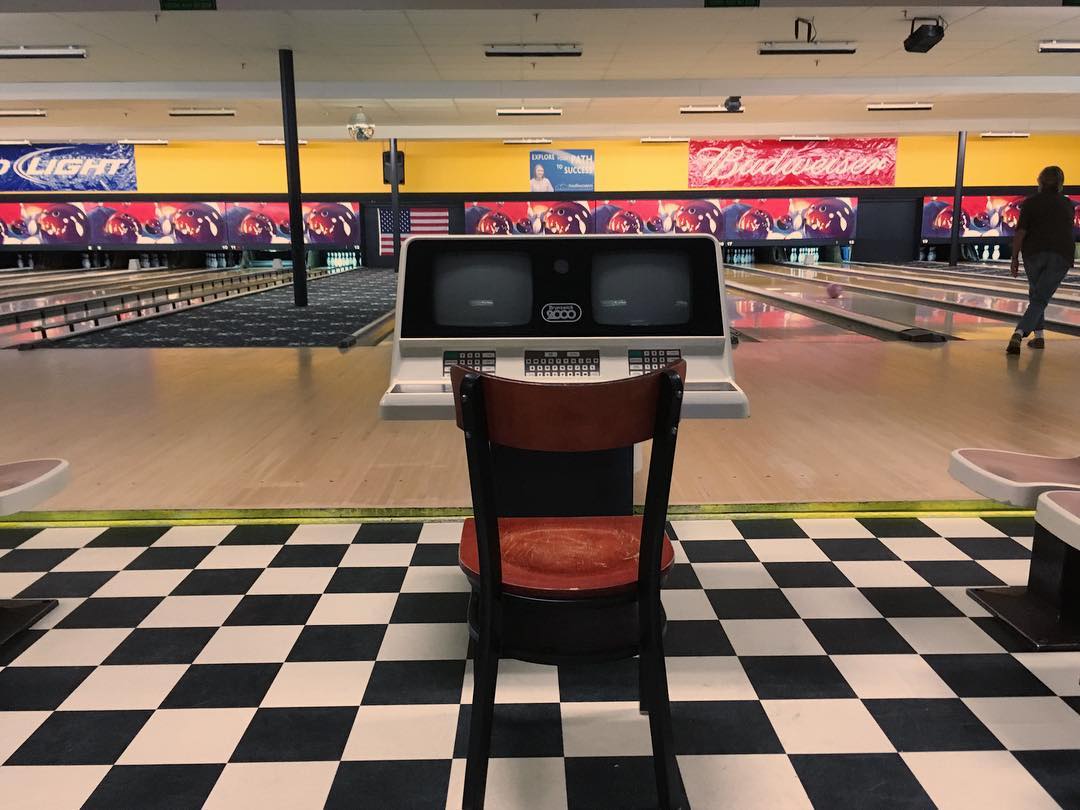 For some more indoor and active fun, try Galaxy Lanes & Games, which offers guests 22 bowling lanes, video games, a pro shop with ball drilling, pool tables, and air hockey to keep the group entertained. Make the drive to Cherokee and visit Harrah's Cherokee Casino Resort where slots are not the only activity to enjoy. UltraStar Multi-tainment Center features bowling on 24 lanes, a restaurant, and a game center. If adrenaline-pumping activity is more your style, visit 828 Escape, a unique escape room experience that promises mind-boggling entertainment. Groups of four-ten people can work together to solve mysterious puzzles with brain-teasing clues to unlock the door before time runs out.
Once you work up an appetite, there are several dining spots on Main Street to find a great meal. At Lulu's on Main, diners can enjoy eclectic fare in a retro atmosphere. Cap off the rainy evening at The Cut Cocktail Lounge with a unique, handcrafted cocktail, take in the funky atmosphere, and mingle with the locals. The Wine Bar & Cellar is another fun option with a wide variety of wine and tapas by Ilda.
Find even more options for dining and nightlife in Jackson County here. The county is also home to numerous lodging options, perfecting for a cozy night's sleep sheltered from the rainy weather.
Photo Credits: Slab Town Pizza, urbanwonderlnd, zanbarnespottery, birchproductionco, kadyrabbits