Mount LeConte Trail
One of the most difficult, and most rewarding hikes in the Great Smoky Mountains National Park
Known as one of the most difficult hikes in the Smokies, this hike requires a full day, plenty of gear, and hiking experience. This trail is an extension of the Alum Cave Trail but continues to a round trip total of 3,000 feet in elevation over a nearly 12-mile hike. At the top, you'll find the LeConte Lodge, a group of cabins at the top of the mountain. You'll witness sweeping views of Tennessee below but you're not at the best view yet. Continue on to Myrtle Point, by walking an additional .4 miles down the main path (which will turn into Boulevard Trail.) Roughly 0.2 miles from High Top you'll reach a spur trail on the right side of the trail. After turning onto the spur, walk another 0.2 miles to reach Myrtle Point. This vantage point provides nearly 360-degree views and is the best location for sunrises on Mt. LeConte.
Contact Information
Trails and Waterfalls can be dangerous; take no chances, only photos for memories. Read our Safety and Insider tips to have a safe, fun and enjoyable trip to Jackson County.
Leave No Trace — Seven Principles
1. Plan Ahead and Prepare
2. Travel and Camp on Durable Surfaces
3. Dispose of Waste Properly
4. Leave What You Find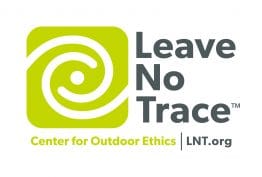 5. Minimize Campfire Impacts
6. Respect Wildlife
7. Be Considerate of Other Visitors
For more details, visit www.lnt.org
©1999 by the Leave No Trace Center for Outdoor Ethics
Are You Ready?
Request our free visitor guide and find out all there is to do in Jackson County
Get Our Free Visitor Guide
March 20 @ 9:00 am – 11:00 am — Sylva, NC's extreme trail race The eleventh annual Assault on BlackRock trail race has been set for Saturday, March 20, 2021. Register here. Trail running is extreme, and trail running …