Mingus Creek Deeplow Gap Trail
Witness the gentle flowing creek that powers Mingus Mill
Mingus Mill is a popular place for families to learn about early Appalachian Life. Unknown to many is that the Mingus Creek Deeplow Gap Trail offers a leisurely hike through the smokies traversing the crystal-clear waters of the creek. The trailhead is located in the Mingus Mill parking lot, located .7 miles from the Oconaluftee Visitor Center on the left. Avid hikers will want to take on the whole Deeplow Gap Trail, which is a 5.8-mile there-and-back stretch. If you're looking for something different and a little shorter, there's an old cemetery located about 2.5 miles up. Follow the signage pointing right about a mile up and you'll see a grassy field with 19th-century tombstones or continue left for the completion of the whole trail.
Contact Information
Trails and Waterfalls can be dangerous; take no chances, only photos for memories. Read our Safety and Insider tips to have a safe, fun and enjoyable trip to Jackson County.
Leave No Trace — Seven Principles
1. Plan Ahead and Prepare
2. Travel and Camp on Durable Surfaces
3. Dispose of Waste Properly
4. Leave What You Find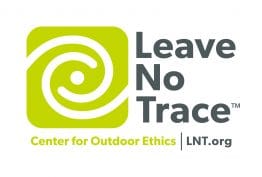 5. Minimize Campfire Impacts
6. Respect Wildlife
7. Be Considerate of Other Visitors
For more details, visit www.lnt.org
©1999 by the Leave No Trace Center for Outdoor Ethics
Are You Ready?
Request our free visitor guide and find out all there is to do in Jackson County
Get Our Free Visitor Guide
March 20 @ 9:00 am – 11:00 am — Sylva, NC's extreme trail race The eleventh annual Assault on BlackRock trail race has been set for Saturday, March 20, 2021. Register here. Trail running is extreme, and trail running …