Andrews Bald Trail
Beautiful Mountain hike on the North Carolina side of the Smokies
Enjoy a well maintained 3.6-mile there-and-back hike with sweeping views of the North Carolina Mountains. The trail begins along the Forney Ridge Trail, located at the far end of the Clingmans Dome Parking lot left of the paved path. The trail is moderately difficult, with 900 feet in elevation gain passing through a dense forest. Locust tree staircases accompany the well-maintained walking path, making it ideal for hikers. Make sure to stick to the trail and follow the well-placed clear signage located along the way.
Contact Information
Trails and Waterfalls can be dangerous; take no chances, only photos for memories. Read our Safety and Insider tips to have a safe, fun and enjoyable trip to Jackson County.
Leave No Trace — Seven Principles
1. Plan Ahead and Prepare
2. Travel and Camp on Durable Surfaces
3. Dispose of Waste Properly
4. Leave What You Find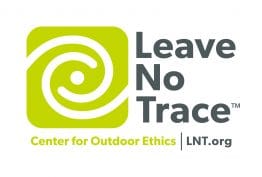 5. Minimize Campfire Impacts
6. Respect Wildlife
7. Be Considerate of Other Visitors
For more details, visit www.lnt.org
©1999 by the Leave No Trace Center for Outdoor Ethics
Are You Ready?
Request our free visitor guide and find out all there is to do in Jackson County
Get Our Free Visitor Guide
March 20 @ 9:00 am – 11:00 am — Sylva, NC's extreme trail race The eleventh annual Assault on BlackRock trail race has been set for Saturday, March 20, 2021. Register here. Trail running is extreme, and trail running …