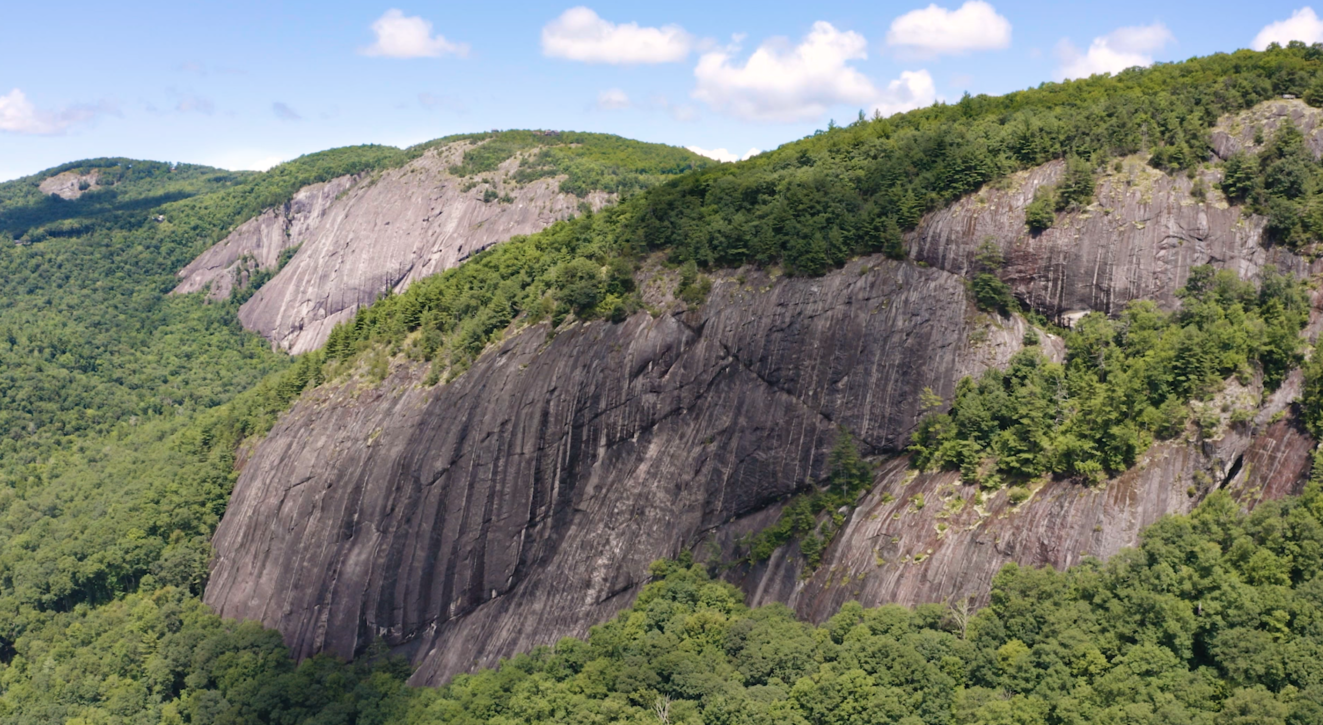 Find Your Adventure in Jackson County This Summer
Summer is here, and the adventure you crave can be found in our towns of Cashiers, Cherokee, Dillsboro, and Sylva within the beautiful Blue Ridge Mountains of Jackson County. From hiking some of the oldest mountains in the world to exploring our signature golf courses, there are authentic experiences for every lifestyle and budget here. Highlights include:
Balsam Lake
In the heart of the Roy Taylor National Forest is one of Jackson County's top hidden gems, Balsam Lake. This remote mountain paradise is perfect for paddling and enjoying nature. Located on-site are picnic benches, ADA-accessible river & lake fishing areas, a lakeside walking path, and restrooms. Make sure to download the Google Maps directions, as cell service is limited.
Blue Ridge Parkway
The Blue Ridge Parkway spans 469 miles from Virginia to North Carolina. Over 45 miles of the Parkway are within Jackson County, including some of the most scenic vistas. Take a cruise from Balsam Gap south towards Cherokee or head north towards Asheville as some of the best views can be witnessed along these routes.
Cashiers Sliding Rock
Cashiers has a lesser-known sliding rock perfect for families with small children. This natural swimming hole is located off Whiteside Cove Road, just minutes from the Cashiers Crossroads area. Cashiers Sliding Rock is best enjoyed during the week or earlier in the day when there are fewer crowds. Afterward, upgrade your adventure and head to the historic Grimshawes Post Office, just two minutes down the road.
High Falls
High Falls is located in the Glenville community between Cashiers and Cullowhee. Towering over 150 feet tall, this iconic triple waterfall is a stunning display of power, especially during the West Fork Dam Releases. The two-mile round-trip hike starts from the Pines Recreation Area on Lake Glenville. Get directions here.
Waterfall Safety – Heed posted warning signs indicating danger and stay on established trails. Never climb on or around waterfalls and never play in the water above a waterfall. Rocks can be slippery, and it's easy to lose your balance, especially with bare feet. Take no chances, only photographs for memories.
Tuckasegee River Greenway
The easiest place to enjoy nature is at the Tuckasegee River Greenway. Traversing the riverbanks of the county's largest river, the greenway remains cool year-round and is a favorite for families. At the half-mile point, the kid's bike park is an excellent place for young mountain bikers to develop their skills with small pumps, jumps, and berms.
High Hampton
Cashiers' premier resort property, High Hampton, is your escape from the world's worries. This elevated experience features four restaurants, private hiking trails, a lakeside pool, a Tom Fazio Signature golf course, and much more. The property recently underwent a two-year renovation and still holds true to its historical roots. Adventure at your own pace and experience the best of the NC Mountains at your leisure.
Judaculla Rock
Judaculla Rock has withstood the test of time as a cherished landmark of the Cherokee. The rock is the largest and most defined petroglyph in the state and tells the legend of Tsu'kala or Judaculla, the hunting god. The on-site display depicts the legend in detail and provides easy access to visitors. It can be found in the Tuckasegee Community but make sure to download offline Google Maps directions ahead of time, as the area is remote and cell service is limited.
Lake Glenville
Lake Glenville is Jackson County's largest lake with 26 miles of shoreline and seven islands. Enjoy the lakeside sandy swim beach at the Pines Recreation area or explore by boat. Rentals are available at our lake outfitters or upgrade your adventure and explore the lake's four hidden waterfalls with Captain Mark's Scenic Boat Tours.
Canyon Kitchen at Lonesome Valley
With a menu that compliments the stunning beauty of the mountains, Canyon Kitchen at Lonesome Valley is an immersive dining experience. Located in the Jennings Barn, the restaurant sits beneath a scenic box canyon which earned it the title 'Most Romantic Restaurant in NC' by Food & Wine. Take your time and enjoy an extensive wine list while enjoying locally sourced meals by head chef Ed Sell and enjoy indoor or Al Fresco options. Reservations are required, so make yours here.
Panthertown Valley
For experienced adventurers, Panthertown Valley has over 30 miles of mixed-use trails, a dozen waterfalls, and sweeping scenic vistas, earning it the name the 'Yosemite of the East.' This backcountry wilderness area is one of the best places to revel in nature, with over 6,400 acres to explore. The best access can be found at Salt Rock Gap off Breedlove Road near Cashiers. Grab a map before you explore whether online or at the Highland Hiker. Favorite waterfalls include Greenland Creek, Frolictown, Granny Burrell, and Schoolhouse Falls.
Pinnacle Park
Sylva's Pinnacle Park has over 1,500 acres of pristine natural landscapes. The iconic West Fork Trail leads to 'The Pinnacle,' which offers views of Sylva, Cullowhee, and the surrounding Plott Balsam Mountains, but does require a challenging seven-mile round trip hike. For those hikers looking to tackle the West Fork Trail, pack a snack, plenty of water, wear sturdy shoes, and scan the QR code at the entrance for a free hiker's permit. If you're looking for a more relaxing adventure, take a Shinrin Yoku Forest Therapy walk. Pinnacle Park is the state's first and only Certified Forest Therapy Trail and guided or self-guided walks are available along the lower loop trail.
Rafting & Kayaking
The Tuckasegee River boasts relaxing rapids that are great for beginners. The northern stretch of the 'Tuck' runs from Dillsboro to Whittier, through scenic gorges. Our rafting guides will take you down the Tuck, or you can rent your own watercraft. For serious paddlers, the Tuckasegee West Fork in Glenville offers several release dates throughout the summer where rapids reach up to class IV. Learn more here.
Waterrock Knob
One of the most iconic overlooks along the Blue Ridge Parkway is Waterrock Knob. Located at Mile Marker 451.2, the overlook has both east and west-facing views, with restrooms, picnic benches, and a visitors center on-site. There is a short but steep hike to the top with the perfect photo opt of the surrounding mountains. Enjoy a golden hour sunset or sunrise from Waterrock Knob – the best show in the Smokies!
Whitewater Falls
Jackson County is home to one of the tallest waterfalls east of the Rockies, and pictures don't do it justice. Whitewater Falls is located just a short drive from Cashiers and stands at 411 feet tall. To access the best view of the falls, take a stroll along the quarter-mile paved path that leads to the upper viewing platform or head down the 154 steps that lead to the lower platform. Parking is $3, and the available QR code on-site allows for easy payment.
Waterfall Safety – Heed posted warning signs indicating danger and stay on established trails. Never climb on or around waterfalls and never play in the water above a waterfall. Rocks can be slippery, and it's easy to lose your balance, especially with bare feet. Take no chances, only photographs for memories.
Your Summer Adventure Starts Here
Book a trip that transforms and make Jackson County your hub for the best summer vacation yet! Our unique lodging options range from cabins to Airbnbs, resorts, boutique inns, and more. Make the most out of your adventure by requesting a FREE Visitors Guide or check out our Trip Planner for even more inspiration.