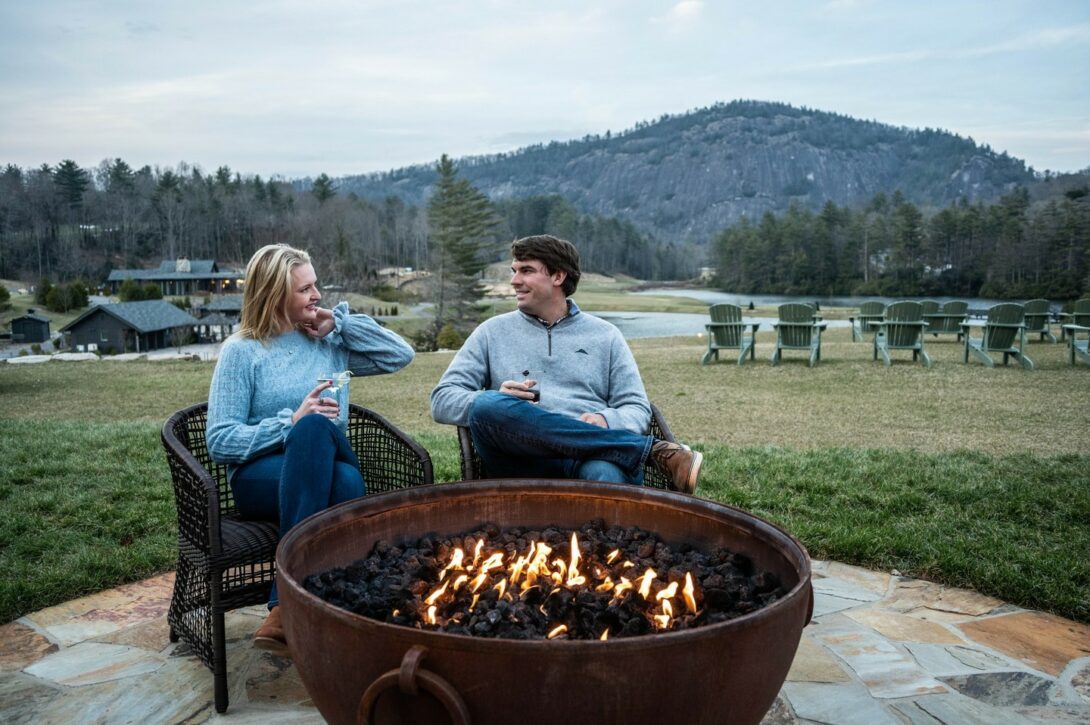 Give the Gift of Lasting Mountain Memories from Jackson County, N.C.  
As the seasons change and the temperature lowers, so do the lodging prices and number of visitors to Western North Carolina. Adding to this perk are the mountain views which open after the leaves fall, offering a newness to familiar scenes. This time of year, hikes can turn into journeys into winter wonderlands, with frosty mountaintops and icy cascades. Lodges, hotels, cabins and cottages offer stacked-stone fireplaces and reading nooks, perfect for disappearing into a good book or the friendly competition of a board game. And then there's the chance of a glistening mountain snowfall. 
Known as our "Secret Season," our winter months are some of the most enjoyable, with plenty of ways to make memories. Why not hibernate – for a while, at least – in the cozy towns and cradling mountains of beautiful Jackson County?   
Here are our Top 6 Picks for memory-making this season!  
Find Your Frazier Fir  
It's a scene out of a Hallmark movie. With family or friends, you bundle up, grab a cup of hot cocoa and scout the rows of evergreens, lined up like soldiers across an open mountain field. Eventually, "the one" comes into view – and, eventually, into your home to be decked as the centerpiece of your holiday festivities.  
Jackson County is home to several tree farms offering fine Fraser Firs that dot our higher elevations. Most are family owned, and all are ready to match you with the perfect Tannenbaum. Consider Chimney Pond Farm or Bear Valley Farm, both in Glenville.  
Pro Tips: Be sure to check dates and times to ensure the tree farms are open when you plan your visit. The earlier in the season, the better, as the trees sell out.  
When the Temps Drop – Shop! 
It's the gift-giving season! What better excuse – ahem, reason – could there be to browse our locally owned boutiques, shops, galleries and markets and discover items that can only be found here?   
Rich with history and heritage rooted in Cherokee tradition and Appalachian culture, the Jackson County area is home to artists and artisans whose creations reflect the region. Consider a visit to Dogwood Crafters in the village of Dillsboro, a cooperative that features handmade treasures, from wooden bowls to handmade quilts to stained glass. For works infused with Cherokee culture, such as pottery or baskets, stop by Joel Queen Gallery in Whittier.   
For upscale boutiques and clothiers, Cashiers is your place. Vivace, TJ Bailey's, The Mountain Mermaid and other shops are stocked with fine clothing for the fashionista or simply discriminating. 
The mountains are the perfect place to purchase outdoor gear, clothing and accessories, and Jackson County's outfitters are ready to help! Anglers will appreciate a gift from Tuckaseegee Fly Shop in Sylva or Brookings in Cashiers. Sylva's Black Balsam Outdoors and the Cashiers' Highland Hiker offer the top brands for apparel and hiking gear.    
Relax and Rejuvenate  
Many consider the North Carolina mountains to be therapeutic, and our spas and wellness centers take this reputation to another level. Treat yourself to a massage, facial or a full Spa Day and emerge into the mountain air feeling refreshed and relaxed.  
Located within Sapphire's Lonesome Valley community, Canyon Spa offers natural body and facial treatments, therapies and products within its farmhouse-style space. Its calming environment includes a cozy fireplace, a sitting porch and gift boutique.  
In Sylva, try Carole Lilly Massage for a relaxation treatment to melt away stress or a therapeutic massage to relieve pain, increase mobility and support a chronic condition. Be sure to ask about their holiday specials!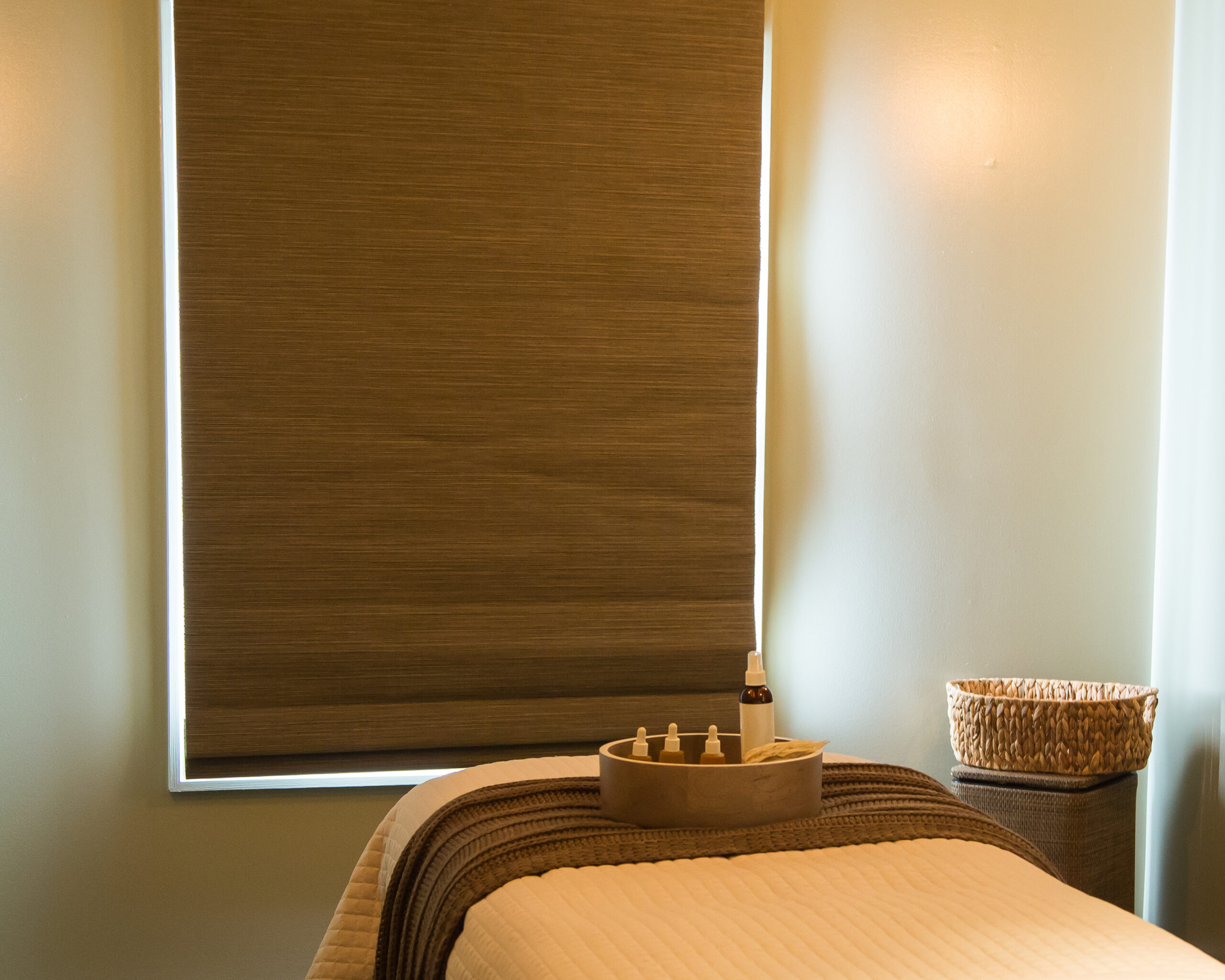 Ski and Snow Tube  
It may not be the largest ski resort in the region, but family-friendly Sapphire Valley offers plenty of snow-filled fun, particularly for the beginning or intermediate skier. Perched just above 3,400 feet elevation, Sapphire Valley Ski Area includes a 1,600-foot main run as well as a 500-foot snow tubing run. Snowboarders are welcome, too!  
Spend less time waiting for the ski lift and more time on the slopes at this smaller resort. Or take advantage of its learning center, with top-notch, certified instructors. When the weather doesn't fully cooperate, snow blowers ensure the fun happens. 
For aprés-ski enjoyment, head into the lodge and relax by the fireplace, dine, shop, or book your next time on the slopes! Be sure to check snow and ski conditions before you head out.  
Fly Fishing Fun   
Recognized as the North Carolina Trout Capital®, Jackson County is home to the WNC Fly Fishing Trail® – the first of its kind in the country. Our mountain waters are full of brook, brown and rainbow trout!  
Trout like it cold. Cooler waters are more oxygenated, resulting in more active fish and longer feeding periods throughout the day. Further, the fly hatches on which fish feed benefit from the colder temperatures which affect when the bugs mature. The result is a larger, lengthier and more predictable fly population.  
Additionally, the state begins its supplemental stockings in the fall, part of the 92,000 trout that are stocked annually. With its numerous public access points, the Tuckasegee River is stocked four times during October and November, increasing the opportunities for anglers to reel in a big one.  
Our outfitters and guides have the knowledge, experience and gear to make the most of your angling adventure. Check out our WNC Fly Fishing Trail® Map highlighting the prime spots to reel in your catches. 
Snuggle "Inn" 
Especially during winter, there is no shame in simply grabbing a blanket and settling in with your loved ones and the beverage of your choice. Consider booking at one of several properties offering lodging specials and deals during the winter months. High Hampton Resort, Hotel Cashiers and Outland Great Smoky Mountains – Chalet & Suites are offering seasonal savings. Inquire about their specials when you contact them directly! 
Plan Your Visit! 
However you want to spend your time during our "Secret Season," you'll find it in Jackson County. So, make your reservations for lodging (and restaurant seating, if needed), and start planning your trip today!   
Photos courtesy @highhamptonnc, @caitlinpj, EBCI Destination Marketing, @susan_b_photography, @wholesomeburritos, @riversedgenc