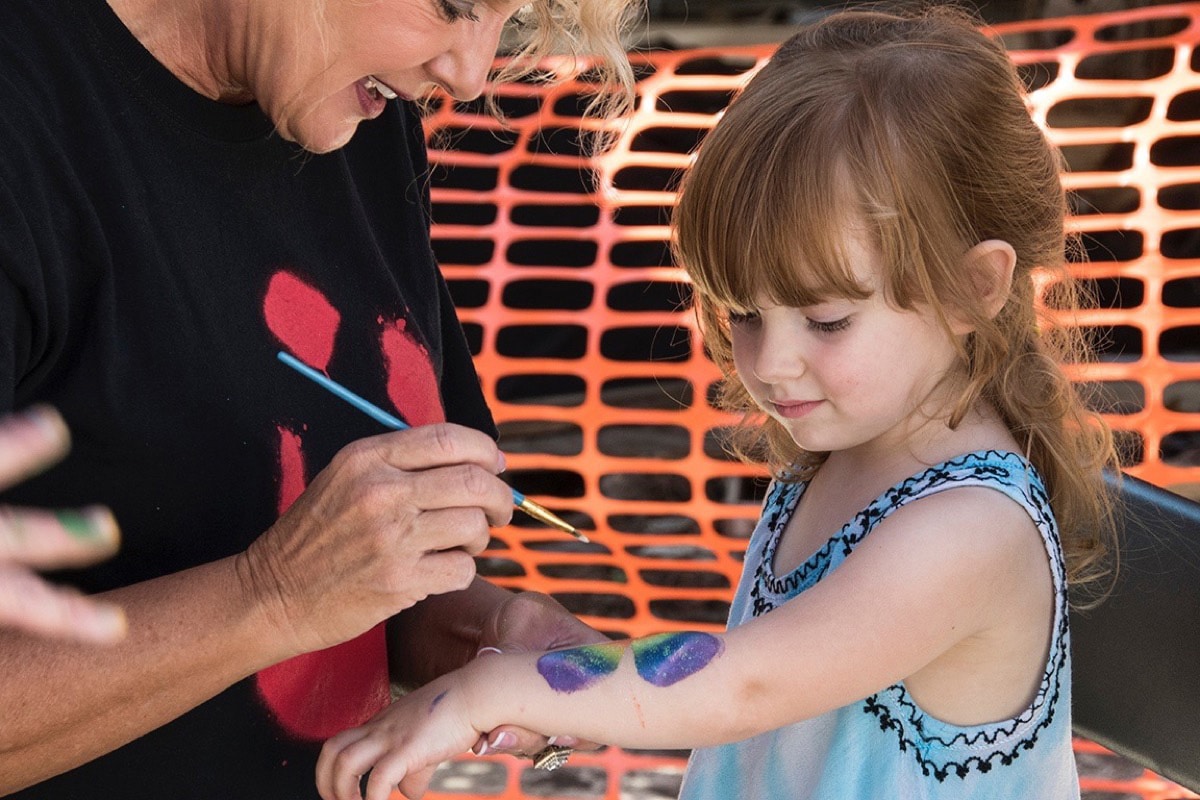 Celebrate the arts in Jackson County!
With the cooler weather, the new vibrant colors of the leaves and exciting fall festivals, autumn is more than a season- it's a time for joy and inspiration for artistic minds. So this fall, get outside, celebrate nature and play on in Jackson County, N.C. A haven for natural beauty and the arts, Jackson County is a must-experience fall escape with a lot more than inspiration alone to offer.
Families visiting the mountain town of Dillsboro, N.C., on September 17, 2016, will have the opportunity to enjoy the great outdoors while embracing their inner artist at the Ninth Annual Youth Arts Festival. This one-day festival will be held at Jackson County Green Energy Park and will feature dozens of organizations and regional artists with a passion for sharing their love of art and nature with the community.
This family-friendly festival features live music, face painting, jewelry making and additional artist demonstrations, so bring the whole family along and enjoy. For festival-goers looking to take their artistic abilities to the next level, there will be a number of specialty art demonstrations such as glassblowing, blacksmithing, pottery, printing, gem cutting, torch-working and raku kiln firing. Attending artists will be on-hand to work with younger festival-goers as they develop new crafty skills.
The host of the festival, Jackson County Green Energy Park, uses clean, renewable energy resources to encourage a more sustainable future for Western North Carolina. Throughout the festival, artists will use metal forges and glass furnaces powered by renewable landfill gas from a near-by closed landfill. Families can enjoy the festivities while contributing to the park's green initiatives. To go along with the educational spirit of environmental awareness, the highlight of the festival is the 'Trash Dragon,' a gargantuan costume created and built by local artists completely out of reclaimed trash, proving that beauty can be found in the most unexpected places.
All of these hands-on learning activities might make your stomach rumble, but don't worry! There will be plenty of available options from B & Al's Grill to chow down on. With juicy cheeseburgers, fries, hotdogs and more, the menu is sure to satisfy all of the hungry artists.
Last year's festival hosted more than 1,000 people, and this year's event is expected to draw an even larger crowd. The event is free and open to the public, but we do ask that you leave your non-service pets at home since painted paw prints are notorious for messing up artistic masterpieces. Don't let this changing of the season pass you by. Come out and enjoy a day of community, arts and fall fun in Jackson County!
For more information, please call 828-631-0271 or email Timm Muth at info@JCGEP.org