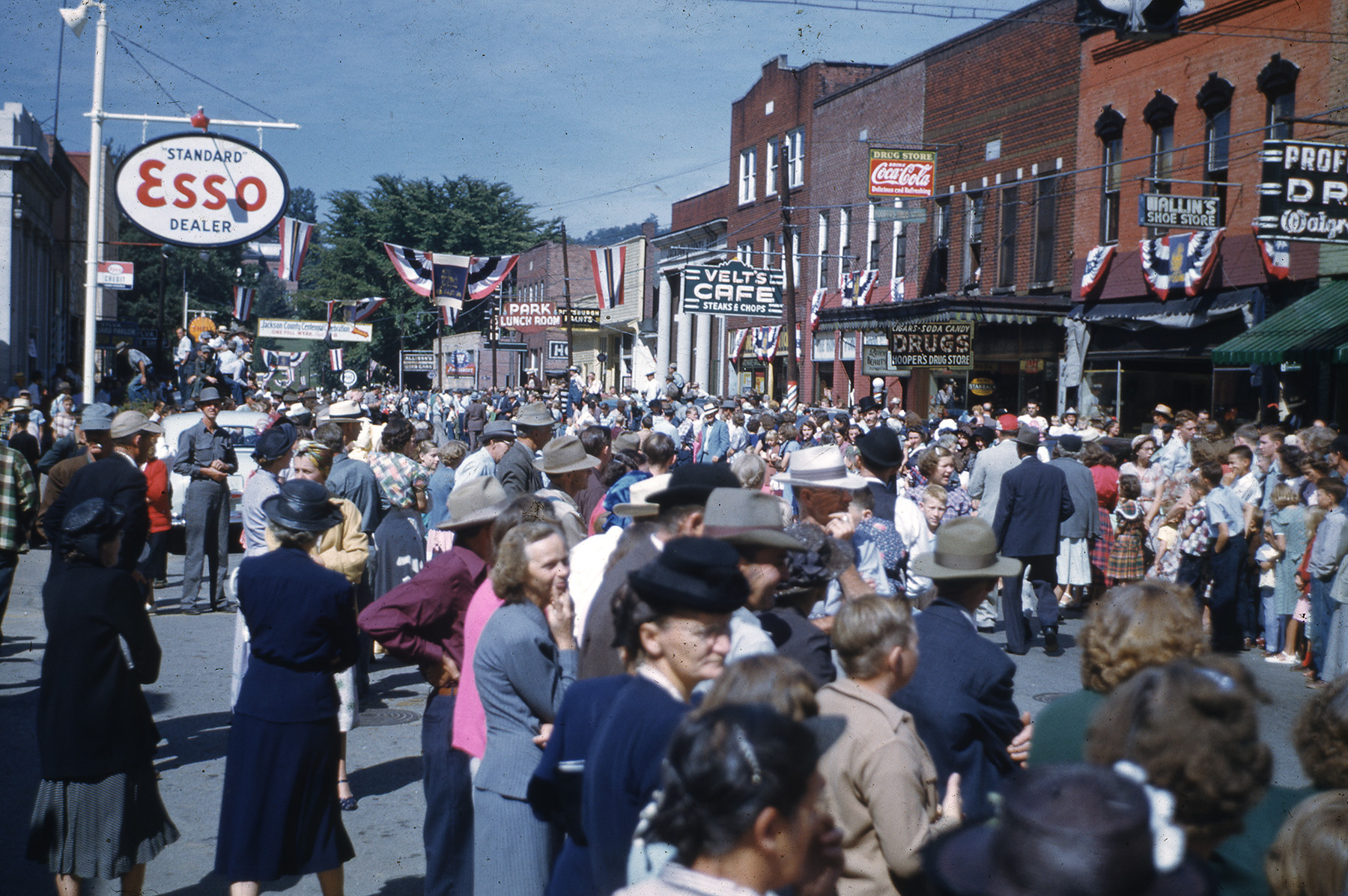 Celebrate National Travel and Tourism Week with Jackson County
The annual U.S. tradition of National Travel and Tourism Week is coming up fast. This year's celebration, which will take place May 6 – 12, 2018, marks the 35th anniversary of National Travel and Tourism Week, and it's all about recognizing the contributions and accomplishments of the U.S. travel community over the course of the last several decades. In honor of this, the Jackson County Board of Commissioners has also proclaimed that week "National Travel and Tourism Week" in Jackson County.
With tourism being the largest industry in the county, we are inviting our residents, partners and visitors to partake in celebrating the week with us through this year's theme of "Then and Now." After all, without each one of you, being able to create such a positive tourist experience, and in turn, such a large economic impact opportunity to our area, would not be possible! Travel to Jackson County results in more than $188 million annually in visitor spending on lodging, food service, transportation, retail, recreation and entertainment. The tourism industry as a whole supports 1,810 jobs locally and the funding from it helps to improve community projects, events and experiences for locals and tourists alike.
To tie into this year's theme of Then and Now, we delved into some past promotional materials to see how our towns were promoted as a tourism destination and how it has evolved since. We were able to track down old Jackson County brochures and additional marketing materials dating as far back as the 1920's. One of the most interesting things to note was many of the assets that drew in tourists back then are still the same assets that make us such a popular destination today. Although not too surprising, people both then and now still travel to the area to take advantage of our rich natural beauty. Our well-stocked waters and plethora of fishing opportunities, easy access to a variety of outdoor recreation ranging from hiking, biking, golfing and camping, as well as our amazing scenery and cool mountain temperatures are some of the main reasons our towns are such popular destinations of both past and present for those looking to escape to the mountains.
Back in the day, the county used the tagline "In the Middle of the Most." Today, we have simplified it to "Play On." We feel that both timeless taglines do a great job of encompassing the variety and amount of activities there are in the county and both are still a great representation of the area. Where some of the main draws like the dozens waterfalls, miles of unbeatable hiking trails, Panthertown Valley (which has become known as the "Yosemite of the East"), Whitewater Falls (which is one of the highest waterfalls East of the Rockies), Pinnacle Park, Courthouse Falls, Cherokee heritage and  culture, the expansive Lake Glenville and the Great Smoky Mountains National Park have drawn tourists to our towns for years, our incredible culinary options, booming brewery scene, new and unique retail shops, year-round festivals and celebrations, and more have evolved immensely to give visitors even more of a reason to flock to Jackson County — and it is working! No matter the activity or occasion the true southern hospitality of our towns shines through. One comment we hear time and time again from visitors when asked what continues to bring them back to visit us, is how nice and hospitable the locals of our community are.
One way that locals can get into the spirit this nationally designated week in their own town is to rediscover the many aspects that attract visitors here year-round and experience their hometown from a tourist's perspective. Be sure to follow the @DiscoverJacksonNC social media accounts on Facebook and Instagram to follow along with the social media campaign that will highlight early tourism.
The Jackson County Chamber and Visitor Center will host an open house May 8th from 11 a.m. to 4 p.m. with cookies and lemonade to celebrate National Travel and Tourism Week. We'd love to see you there. If you won't be in the area, help us celebrate National Travel and Tourism week by sharing your favorite photos from any trip you've taken to Jackson County on Instagram using #DiscoverJacksonNC. Let us know when you visited and what made your visit so special!
Header photo is a scene from the 1951 Centennial Parade in Sylva. Courtesy of Hunter Library, Western Carolina University.