Whiteside Mountain Trail
With sheer, vertical cliffs that tower above the valley below, this trail features one of the county's most recognizable peaks.
Due to erosion, Whiteside Mountain now boasts the highest vertical cliffs in the eastern United States—about 1,800 feet. Whiteside's 4,930-foot crest can be attained by a loop trail that offers panoramic views. You may glimpse a peregrine falcon soaring overhead or perched on Whiteside's rocky outcrops during spring or summer visits, but the cliff face is closed to rappelling and climbing during nesting season. Click here to view/download the Whiteside Mountain Trail topographic map.Click here to view USFS Downloadable Guide to Whiteside Mountain.
Contact Information
View more hikes on the Jackson County hiking/trail map (download).
Trails and Waterfalls can be dangerous; take no chances, only photos for memories. Read our Safety and Insider tips to have a safe, fun and enjoyable trip to Jackson County.
Leave No Trace — Seven Principles
1. Plan Ahead and Prepare
2. Travel and Camp on Durable Surfaces
3. Dispose of Waste Properly
4. Leave What You Find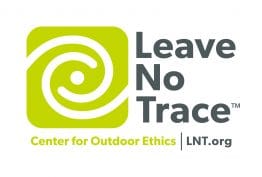 5. Minimize Campfire Impacts
6. Respect Wildlife
7. Be Considerate of Other Visitors
For more details, visit www.lnt.org
©1999 by the Leave No Trace Center for Outdoor Ethics
Are You Ready?
Request our free visitor guide and find out all there is to do in Jackson County
Get Our Free Visitor Guide
July 25 @ 9:00 am – 11:00 am — Sylva, NC's extreme trail race The tenth annual Assault on BlackRock trail race has been set for Saturday, July 25, 2020. Register here. Trail running is extreme, and trail running …