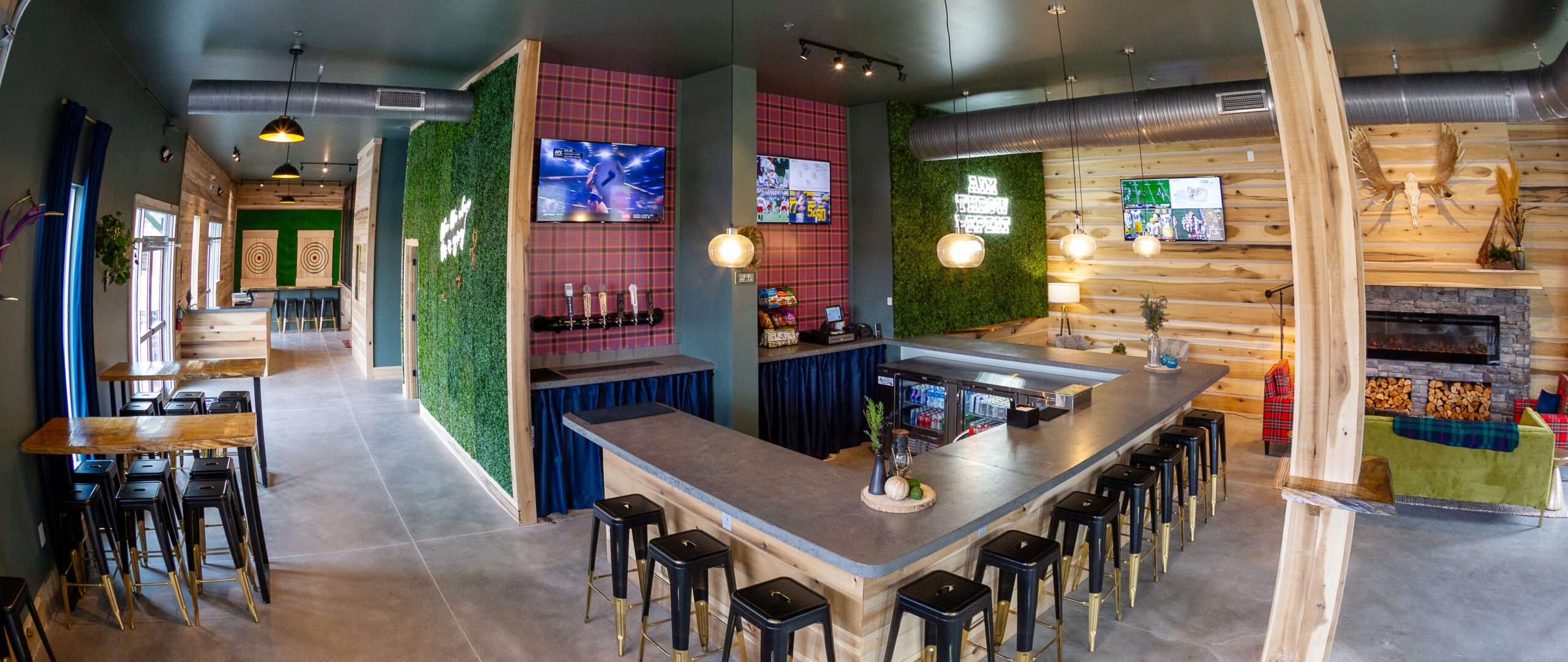 Axe Throwing at Catamount Jaxe
Unleash your inner lumberjack at Jackson County's only Axe Throwing Social House
Welcome to Catamount Jaxe Axe Throwing Social House, where the thrill of competitive fun meets the heart of Cullowhee, NC! Nestled amidst the scenic beauty of the region, our premier axe throwing destination offers an unparalleled social experience for both residents and visitors.
Contact Information
At Catamount Jaxe, we provide a unique and adrenaline-pumping activity that's perfect for individuals, groups, and special events. Our professionally designed venue combines the rustic charm of an axe throwing lodge with the vibrant energy of a social hangout. Step into a world where camaraderie and excitement intertwine, creating unforgettable moments with each bullseye.
Whether you're a seasoned axe thrower or a first-timer, our axe-perts will guide you through the art of axe throwing, ensuring a safe and enjoyable experience for all. Embrace the challenge, perfect your technique, and feel the rush as you hit the target in a thrilling yet secure environment.
Our establishment is not just about axe throwing; it's a social hub where connections are forged, celebrations are amplified, and memories are made. With a range of axe throwing games and various themed nights, Catamount Jaxe offers an atmosphere that's both inviting and invigorating.
Come and discover Catamount Jaxe Axe Throwing Social House, where the striking backdrop of Cullowhee meets the exhilarating adventure of axe throwing. Join us for an experience that combines competition, camaraderie, and a whole lot of fun. Unleash your inner lumberjack and make your visit to Cullowhee truly unforgettable at Catamount Jaxe Axe Throwing Social House!