Silver Run Falls
It may not be the tallest or largest waterfall in the Smokies, but Silver Run Falls is lovely to look at.
With its large, sandy pool, it makes for a great stop on a long hike, or a great place to spend the day. If you're a photographer looking for the perfect shot, look no further, as this is one of the most photogenic waterfalls you'll find, from any angle. Tumbling from Silver Run Creek, this combination of free falls and a near-vertical slide reaches a height of around 40 feet.
Contact Information
Hike Description
An obvious path starts beside the American holly tree at the lower end of the pullout. The path goes about 500 feet to a footbridge over the Whitewater River. From there, it's a short distance to the base of the falls.
Trails and Waterfalls can be dangerous; take no chances, only photos for memories. Read our Safety and Insider tips to have a safe, fun and enjoyable trip to Jackson County.
Leave No Trace — Seven Principles
1. Plan Ahead and Prepare
2. Travel and Camp on Durable Surfaces
3. Dispose of Waste Properly
4. Leave What You Find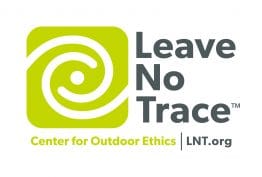 5. Minimize Campfire Impacts
6. Respect Wildlife
7. Be Considerate of Other Visitors
For more details, visit www.lnt.org
©1999 by the Leave No Trace Center for Outdoor Ethics
Are You Ready?
Request our free visitor guide and find out all there is to do in Jackson County
Get Our Free Visitor Guide
November 26 @ 7:30 am – 11:00 am — Do you have what it takes to endure a Thanksgiving meal and a 5K run? With the Sylva Rotary Club Turkey Trot 5K, you can kick off your holiday season …