Silver Run Falls
It may not be the tallest or largest waterfall in the Smokies, but Silver Run Falls is lovely to look at.
With its large, sandy pool, it makes for a great stop on a long hike, or a great place to spend the day. If you're a photographer looking for the perfect shot, look no further, as this is one of the most photogenic waterfalls you'll find, from any angle. Tumbling from Silver Run Creek, this combination of free falls and a near-vertical slide reaches a height of around 40 feet.
Contact Information
Hike Description
An obvious path starts beside the American holly tree at the lower end of the pullout. The path goes about 500 feet to a footbridge over the Whitewater River. From there, it's a short distance to the base of the falls.
Leave No Trace — Seven Principles
1. Plan Ahead and Prepare
2. Travel and Camp on Durable Surfaces
3. Dispose of Waste Properly
4. Leave What You Find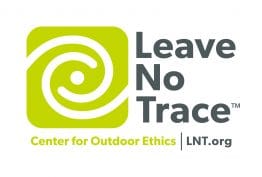 5. Minimize Campfire Impacts
6. Respect Wildlife
7. Be Considerate of Other Visitors
For more details, visit www.lnt.org
©1999 by the Leave No Trace Center for Outdoor Ethics
Safety
Heed posted warning signs indicating danger and stay on established trails.
Never climb on or around waterfalls and never play in the water above a waterfall. Rocks can be slippery and it's easy to lose your balance especially with bare feet. Currents near waterfalls can be extremely swift even in areas further upstream.
Never jump off waterfalls or dive into plunge pools at the base of waterfalls. Rocks and logs can be hidden beneath the surface of the water. Often waterfall pools have swirling water or currents that can drag and keep you underwater.
Even if you have seen other people enjoy playing around waterfalls, be aware they have been lucky to escape unharmed. Waterfalls are constantly changing with varying water flows and erosion of the rocks around them. The current from one place to the next may be faster than you anticipate and the arrangement of rocks or other debris such as logs in the plunge pool is ever changing.
Are You Ready?
Request our free visitor guide and find out all there is to do in Jackson County
Get Our Free Visitor Guide
December 6 @ 5:00 pm – 8:00 pm
|
Recurring Event
(See all)
One event on 12.07.2019 at 5:00 pm
One event on 12.13.2019 at 5:00 pm
One event on 12.14.2019 at 5:00 pm
— Journey back to the days of yesteryear and experience holiday magic as the entire town of Dillsboro is transformed into a winter wonderland of lights, candles, laughter and song! During …