Discover Jackson County for Your Next Romantic Retreat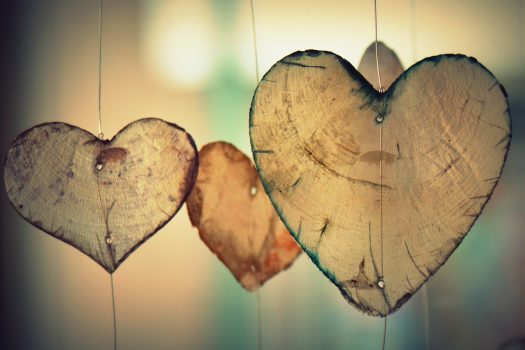 Looking for an off-the-grid retreat or a romantic weekend in nature this Valentine's Day? With 494 miles of untouched nature, mountain beauty and culture, the towns of Jackson, Co. North Carolina offer the perfect setting to experience just that. With a number of romantic lodging options, outdoor adventures and local artisans and crafters, couples to the area are sure to have a one-of-a-kind experience.
Here are just a few of our Valentine's Day offerings:
Lodging Deals
Holiday Inn Express & Suites in Sylva, North Carolina
February 14, 17 and 18
828-631-1111
Couples Romance Package:
-Rose Petals on the Bed
-Two Small Bottles of Champagne
-Three Red Roses
-Reservations at Lees at the Depot for a couple's dinner
-Discounted pricing on Champagne and Wine
Rates are $135 for the first night and $100 for the second additional night.
Best Western Plus River Escape
February 14, 17 and 18
828-586-6060
Romance Package:
– Riverside View Room- limited availability
-Three Red Roses
-Two Small Bottles of Champagne
-Rose Petals on the bed in Shape of a Heart
-Assorted Box of Chocolates from Baxley's Chocolates
Rates are $150 for the first night and $100 for the second additional night.
Bear Lake Reserve
February 10-12 or 17-19
866-509-2327
Valentine's Day Package:
-A romantic dinner at the Lake Club courtesy of Executive Chef Joshua Sutton
-A sunrise breakfast with pink pancakes
-Long-stem roses upon check-in
-Champagne and French macaroons in your luxury accommodations
-An invitation to our Chocolate and Wine Tasting Party hosted in a featured Saddlenotch Villa
-Saturday night entertainment
One or two-night accommodations starting at $349 per couple.
Dillsboro Inn
February 14
828-586-3898
Dillsboro Rocks – Way to the Heart through Gem Stone Discovery Experience. Book a room reservation and receive a five pound bag of gems.
Balsam Mountain Inn
February 11, 6:00 p.m.-until
828-456-9498
Valentine's Saturday Songwriters $49.00 per person. Includes buffet dinner.
Shopping & Dining Deals
Heinzelmannchen Brewery
February 18, 6:00-9:00 p.m.
828-631-4466
Sample six Baxley's Chocolates paired with six Heinzelmaanchen Beers. Cost is $10 in advance, $15 at the door.
Innovation Brewing
February 2017
828-586-9678
Stop by for a Lovin' Cup: a black and tan made with our chocolate stout and peanut butter amber. It's like a Reese's Cup in a glass and it only gets released once a year in February.
Baxley's Chocolates
828-631-3379
Baxley's is offering chocolate-covered strawberries in dark, milk or white chocolate. Boxes will contain 6-ounces of strawberries for $11.00. Baxley's also offers all of our premade boxes buy one get one of equal or lesser value for 50% off. Valentine themed lollipops are also available. Pre-order by February 5 for pick-up February 11,13 or 14
City Lights Café
February 13 and 14
828-587-2233
Valentine's Fixed Price Dinners:
-The Big Sweetheart – includes appetizer, two entrees w/ salads, one dessert, one bottle house wine or champagne (or pitcher of beer) $50.00
-Sweetheart Split –includes one entrée to split w/ two salads, one dessert, one bottle house wine or champagne (or pitcher of beer) $35.00
Country Traditions
February 10 and 11
828-586-1600
10% discount on all wines if you mention Chamber ad.
Lees at the Depot
February 10 through February 14
828-339-1700
-Offering a $29 special for two, includes: cheese plate with 2 glasses of champagne, one stuffed potato and two tacos to share, cheesecake or chocolate covered strawberries.
-Discounted pricing on Champagne and wine bottles.
Reservations recommended.
Dillsboro Chocolate Factory
Extended hours for February 13 and 14
828-631-0156
Giant fresh picked long stem strawberries.
Half Past
February 14
828-586-1212
Dinner specials:
-Entrees $26: Salmon Wellington, Chicken Saltimbocca, Grilled Portabella Florentine Includes: salad, vegetable, and bread
-Entrees for two $60: Pork Tenderloin Chateaubriand includes: potatoes, carrots, asparagus, broccoli, cauliflower, mushrooms caps.
Mad Batter Food & Film
February 12 & 14
828-586-3555
-February 12, join for a Burlesque Show and Special Menu. Price is $8.00 in advance, $10.00 at the door. Doors open at 7:30 p.m., show starts at 8:00 p.m.
-February 14, enjoy a special menu for Valentine's Day
Spa Deals
Fusions Spa & Wellness
February 7, 5:30 p.m. to 6:30 p.m.
828-631-0232
-Free Jane Iredale cosmetic makeup demonstration and lessons.
-Free gift, bubbles and bites
Limited space, reservations recommended.
Also, pen your best love note, poem, or Haiku to your Valentine, then post on Fusions Facebook page. Post with most likes/shares before 2/14/17 wins a Couples Massage Package.
Moonlight Spa and Retreat
February 11 through February 14, 10:00 a.m. to 6:00 p.m.
828-477-4357
Couple Suite Package
-Two one hour massages
-Two glasses of champagne
-Complimentary gift certificate for one botanical facial
Please call to make your reservation.